Who are We?
Unauthorized Games is an independent game studio from Eau Claire, Wisconsin. Our focus is to make games that are beautiful, innovative and, most importantly, fun to play. We currently have one game, Symmetrica, avaliable now for iOS, and plan to continue releasing quality games on a variety of platforms in the future.
Meet the Team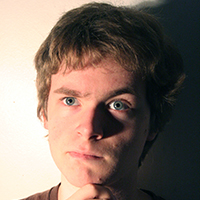 Lars Olson is our game designer and programmer. He is typically found making 2D and 3D digital art and various interesting things on his computer.

He is a participant at the Denius-Sams Gaming Academy in Austin, Texas this year.

Although he only owns Apple devices, he still proudly displays an Android figure on his desk, for some reason.

If you are feeling adventurous, feel free to check out some of his older work.
Nick Sperry is our web designer. He enjoys making websites and programming. He made the website you're looking at right now!

He is a freshman at the University of Wisconsin-Stout, going for a degree in Computer Science.

His favorite game is, without a doubt, Symmetrica, which you should download today for free!

He made this random spiral thing.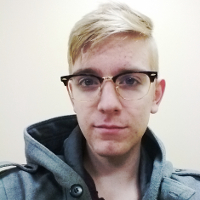 Caleb Kamrath is our sound designer. He does work with various genres of music.

He is a freelance graphic designer and music creator.

His favorite drink is Mexican Coca-Cola (It tastes better!).

Check out more of his music on his SoundCloud page.